lian-li.livejournal.com
Titel:
Das Komma, das auszog, den Punkt zu finden
EDIT:
Link zur Geschichte
Autorin:
Aphelion -

dragonaph
Leserin:
lian -

lian_li
Fandom:
Buchstaben [= meta-ish anthropomorfic]
Pairing:
Punkt / Komma
Länge:
38:30 Minuten, 35 MB mp3-Datei
Link:
permanenter
Audiofic Archive-Link
Hörprobe:
Die ersten 30 Sekunden
von Box.net streamen
Punkte:
5 (yay posted!) + 10 (1st podfic) + 8 (38:30 min)+ 3 (anthropomorfic) + 5 (unrepresented pairing) =
31 points
Zusammenfassung
: (Protagonisten in rot.)
Mr Utterson the lawyer was a man of rugged countenance, that was never lighted by a smile; cold, scanty and embarrassed in discourse; backward in sentiment; lean, long, dusty, dreary, and yet somehow lovable.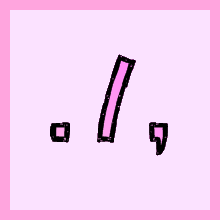 Dank
an

frogspace
für die Idee, Aphelion für die Erlaubnis zum Vorlesen, and an awkward hug (aaah I'm sooo late!) for

general_jinjur
for inciting me in the first place. <3!
Entschuldigung
für die wackelige Aufnahmequalität, die Verleser, und die unstete Charakterisierung. :/