opalsong posting in

amplificathon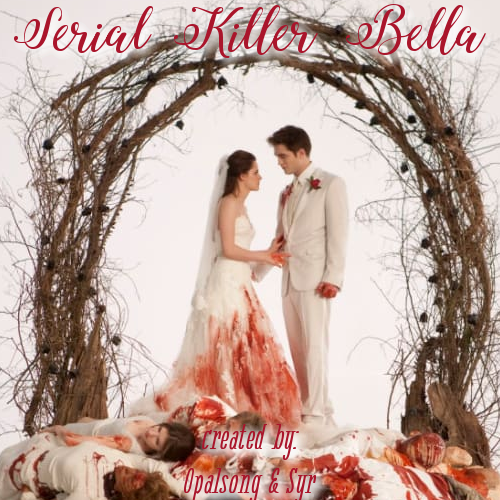 Title
: Serial Killer Bella
Creators
:
Opalsong
, &
Syr
Fandom
: Twilight
Pairings
: Bella/Edward, Renesmee/Jacob
Rating
: Mature (Blood & Violence)
Length
: 54:22
Size
: 75.2MB
Cover
:
Opalsong
Summary
: Bella just wants Edward to bite her so she can kill more people (easier even). She has put up with so much shit to get there.
(Syr & Opalsong got drunk and watched Breaking Dawn Part 1 and a serial killer au happened)
Link
:
mp3
NOTES: This is only very loosely edited. Expect rambling, talking about the movie, no narrative flow, & not great audio quality.
I'm only posting this because Analise010 said they were interested.
Thanks to Paraka for hosting!
cross posted at amplificathon, my journal, and AO3
Archivists: Please do not archive this work.