nickelmountain posting in

amplificathon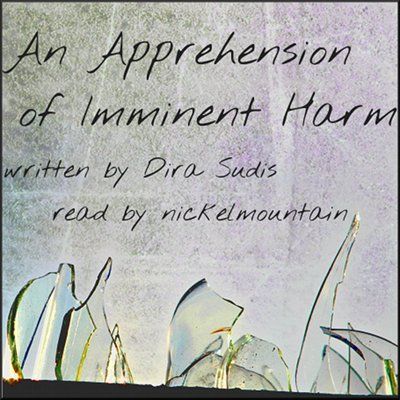 Title:
An Apprehension of Imminent Harm
Author:

dira
Reader & cover artist:

nickelmountain
Fandom:
Teen Wolf
Rating:
Teen & Up
Pairing:
Isaac Lahey/Allison Argent/Scott McCall
Length:
00:16:45
Summary:
Scott said, "Here, catch," and Isaac looked up to see a glass arcing through the air, aimed at his head.
Trigger warnings for assault, past child abuse, & PTSD.
mp3 || m4b
Streaming available through mp3 link.


Points: (1 + 5 + 0) *2 = 12